Contact Us
Have a question about your Nationwide® retirement account? You can contact us in a number of ways.
Phone
Call us at 1-855-550-1757, or in Seattle at 1-206-447-1924.

Representatives are available Monday through Friday, 5 a.m. – 8 p.m. and Saturday, 6 a.m. – 3 p.m. PDT.
---
Local Office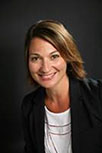 Susan Wilson
Email: wils931@nationwide.com
Phone: 206-399-8367
Schedule Appointment Online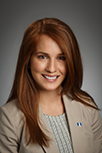 Olivia Anastasi
Email: anasto1@nationwide.com
Phone: 614-395-2476
Schedule Appointment Online

Schedule an appointment online to meet with an Education Consultant in their office at the Seattle Municipal Tower, Suite 1635. You can choose the time and date that fits your schedule.

Seattle Municipal Tower
16th Floor
Room 1635
700 Fifth Avenue
Seattle, WA 98104
Stop in and talk with us or make an appointment to speak with an Education Consultant.

---
Email
Email us at: NRSFORU@nationwide.com
For general information only: You may not make any changes or access any information about your account by email. Most email is not secure and we encourage you to never provide personal information in email messages, especially information such as your Social Security number. Please note that we will get back to you within one business day.
---
Fax
You can fax documents and questions to us at 1-877-677-4329.
If you're asking us a question via fax and would like us to contact you, please include your phone number, address or email address, so that we can respond to you in a timely manner.
---
Standard mail
Nationwide® Retirement Solutions
P.O. Box 182797
Columbus, OH 43218-2797
Overnight mail
Nationwide® Retirement Solutions
3400 Southpark Place, Suite A
Attn: DSPF-F2
Grove City, OH 43123
Keep in mind that information provided by registered representatives is for informational purposes only.
NRW-2926AO.5